Andfjord Salmon is developing a next-generation farmed salmon diet for its fish at its first flow-through land-based pool at Andøya, northern Norway in collaboration with feed manufacturer Skretting and Zooca, a supplier of feed raw material based on zooplankton.
Andfjord Salmon is the world's first salmon farmer that uses commercially developed feed that contains zooplankton.
The salmon producer has signed a letter of intent (LOI) with Skretting and Zooca to "facilitate the provision of a specifically designed salmon feed for Andfjord Salmon and a long-term cooperation to increase the utilisation of the zooplankton in feed."
The LOI follows the signing this past February of a feed supply agreement between Andfjord Salmon and Skretting, the aquaculture business line of nutrition giant Nutreco. Nutreco invested via a private placement €3.8 million in Andfjord Salmon that month.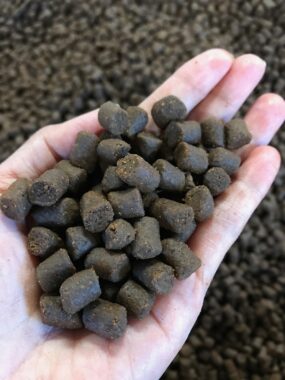 "Our ambition is to develop the world's most fish friendly and sustainable aquaculture facility of its kind. Having our own specially designed feed, with unique ingredients from a local supplier, is another important building block towards realising this ambition," says Martin Rasmussen, CEO of Andfjord Salmon.
The feed has been named "Calanus Plus by Andfjord Salmon" after the zooplankton's scientific name, Calanus finmarchicus.  Andfjord says the feed ingredients have a proven track record from land-based salmon farming. However, the feed composition is specifically tailored to Andfjord Salmon's flow-through system and location at Andøya.
Andfjord Salmon released the first smolts into the brand-new operations' flow-through fish pool on June 25. The initial batch released comprises 200,000 smolt weighing 120 grams on average, but the company is licensed to produce 10,000 tonnes.
"The fish has settled quickly and has already demonstrated a healthy appetite, which continues to improve daily. Fish mortality rate is extremely low, so it has been a promising start," adds Martin Rasmussen.