The incident left the site's infrastructure severely damaged.
Benchmark Genetics' Curacalco facility in the La Araucanía region suffered a significant arson attack in the early hours of Saturday morning, attributed to the militant indigenous organization Coordinadora Arauco Malleco (CAM), marking another incident in a series of similar attacks in the area.
The Curacalco fish farm is located in the borough of Cunco, 380 kilometers north of Puerto Varas. Its operations include the annual production of 3.2 million fingerlings and 2.06 million smolt.
According to local reports, five armed assailants forcibly entered the facility, intimidating the on-site workers before setting fire to offices and generators. Although no injuries were reported, the incident left the site's infrastructure severely damaged.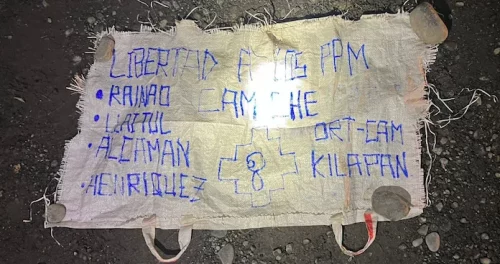 A banner left at the scene links the ORT Kilapan faction of CAM to the attack, with the group demanding the release of imprisoned Mapuche activists. Chilean police are currently investigating the incident.
Chilean trade organization the Club Innovacion Acuicola condemned the attack, noting the persistent threat these incidents pose to human lives, employment, and the general welfare of the region's population.
The club expressed solidarity with Benchmark Genetics, the affected workers, and small suppliers, emphasizing the terror instilled in communities and the state's inability to guarantee human rights and protection to its citizens.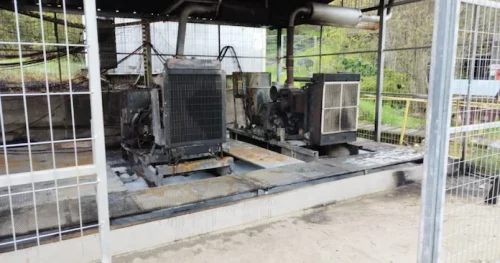 SalmonChile, echoed these sentiments, urging authorities to thoroughly investigate and bring the perpetrators to justice to ensure the safety and peace of the nation's residents.
In August, Chile's Superintendence of the Environment (SMA) filed charges against Benchmark due to alleged wastewater mismanagement.
Coordinadora Arauco-Malleco (CAM) is a radical, militant indigenous organization engaged in political violence in pursuit of attaining an autonomous Mapuche state in the territory they describe as Wallmapu.
Founded in 1998 in Tranaquepe, Chile, CAM arose from the revitalization of the Mapuche conflict that decade, motivated by the extreme poverty and discrimination their ethnic group had to undergo for over a century, ever since the Occupation of Araucanía.