Bakkafrost's annual production capacity will be in excess of 24 million smolt.
Faroese salmon producer Bakkafrost has announced plans to construct a new recirculating aquaculture system (RAS) smolt hatchery in Skálavík, Faroe Islands. This state-of-the-art hatchery will have a total capacity of 28,600 m3 and is projected to commence operations by late 2026.
The hatchery's annual production capacity is estimated to reach approximately 6.5 million smolt at a weight of 500g each. Following the completion of the Skálavík hatchery, Bakkafrost's annual smolt production capacity will exceed 24 million smolt.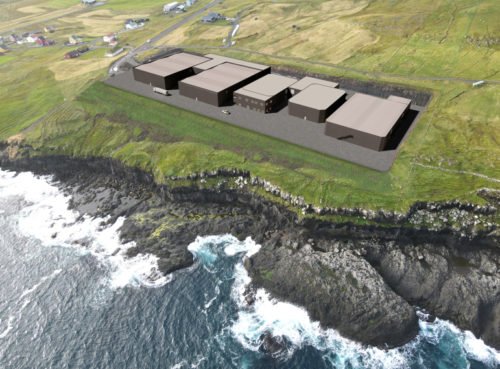 Bakkafrost CEO Regin Jacobsen emphasized the significance of this expansion, stating, "With a new state-of-the-art hatchery in Skálavík, we continue to expand to achieve our goal of reducing biological risk, improving efficiency, and promoting organic growth. This is another crucial step toward extending salmon farming on land for an extended period."
The Skálavík hatchery project aligns with Bakkafrost's broader investment plan for 2024-2028, following recent expansions in Glyvradal, Norðtoftir, and Viðareiði. Nofitech, a key partner, has been selected to construct the new hatchery in Skálavík. Bakkafrost previously collaborated with Nofitech on the expansion of Glyvradal and the ongoing construction of the Applecross hatchery in Scotland.
Robert Hundstad, CEO at Nofitech, expressed enthusiasm for the partnership, saying, "We are excited to continue our collaboration with Bakkafrost and contribute to another exciting project in the salmon farming industry."
Bakkafrost CEO on disappointing Q3: 'Growth rates have been surprisingly low'