Chile exported $3.2 billion worth of Atlantic salmon and trout in the first half of 2022, up 30 percent over the same period last year, outstripping pre-pandemic levels.
Atlantic salmon accounted for 79 percent of the volume of salmonid exports from Chile, with the United States and Brazil being the Top 2 destinations. Fresh salmon make up 52 percent of the total exported. The rest of the export volume comprises trout.
The Salmon Council – made up of AquaChile, Australis, Cermaq, Mowi and Salmones Aysén –  exported $1.5 billion worth of salmon. This represents a growth of 34 percent compared to Q2 2021. The group accounts for more than half of Chilean salmon production.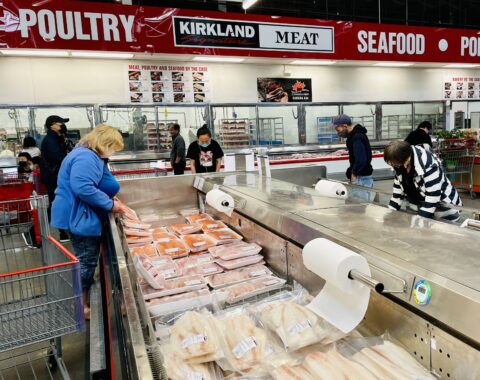 "Salmon exports have continued to grow in the second quarter of 2022 and are at levels above pre-pandemic levels, reflecting strong global demand for Chilean salmon," says Joanna Davidovich, executive director of the Salmon Council, as quoted by news outlet Mundoaquicola.
But Davidovich notes that costs have also increased considerably. "Significant increases in freight to final destination due to high fuel prices and logistical difficulties, and higher costs of feed raw materials due to the war in Ukraine," are behind the soaring costs of farming, she says.
Main destination markets
The opening of the food-service sector at the start of the year is behind the 35.8 percent growth in Chilean salmon exports to the United States in Q2. Chile is the biggest supplier of Atlantic salmon to the US market (see graph).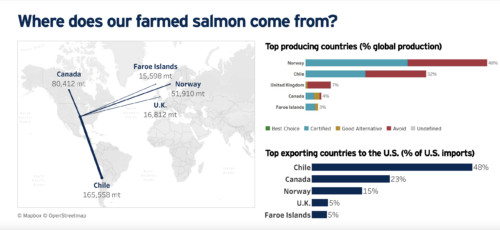 Exports to Brazil also benefited from the post-Covid market reopening. Latest data show exports grew by 28.9 percent by value in Q2 compared to the same period last year.
Exports to Japan jumped 24.2 percent by value in Q2 as a result of an increase in export volumes and higher prices.
Mexico also showed an increase in the value exported and has increased its share of total salmon exports.
China's share declining
China's share of Chilean salmon exports has contracted from 5.3 percent in 2019 to 2 percent in 2021. Hence, while exports to China in Q2 this year rose by 56 percent, it must be noted that the export base in Q2 2021 was low.
China accounted for 2.4 percent of Chile's total exports in the first half of 2022.
Shipments to Russia
Shipments to Russia during the Q2 fell by 72.1 percent as a result of its war on Ukraine. Russia now only accounts for 2 percent of Chile's total exports.
Cautiously optimistic outlook
Davidovich, the Salmon Council representative, says "the future scenario looks auspicious for Chilean salmon exports."
She warned however that the situation is "highly volatile and uncertain" as the global macroeconomic scenario is marked by high inflation, doubts about growth, high oil prices and logistical difficulties.