The exact cause of the sinking remains unknown.
A feed barge belonging to salmon farming giant Mowi started taking in water on Sunday morning.
The fire service was notified of the incident in the Velfjord outside of Hommelstø, shortly before half past twelve on Sunday.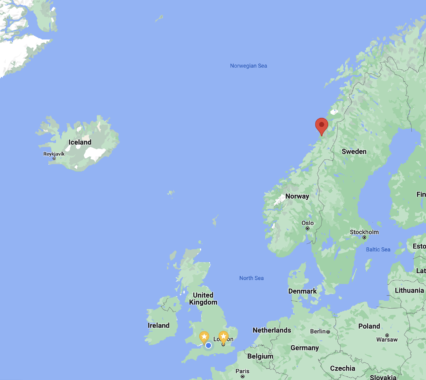 Assistance was swiftly provided by both the local fire brigade and the coast guard, according to Norwegian broadcaster NRK.
Working alongside the company's personnel, the fire brigade managed to pump out the water from the stricken feed barge.
The latest message from the site is that they have temporarily stopped the leak.
"We were alerted this morning about water intrusion in one of our barges. Thanks to the combined efforts of service boats, work boats, and the fire brigade, the situation is now stabilised," said a spokesperson for Mowi.
No personnel were present on the barge as it began filling with water, according to Mowi. While the exact cause remains unknown, the company says there is no further risk of the barge sinking or any discharge occurring.
Read more: Potentially toxic gas leaks from sunken salmon feed barge near Scottish coast