"After four challenging years in the UK, we have decided to divest the Iceland Seafood UK business with a substantial loss."
Iceland Seafood International (ISI) has agreed a deal to sell its British subsidiary Iceland Seafood UK to the Danish whitefish giant, Espersen.
The group had earlier attempted to sell its struggling UK operations multiple times. It initially decided to leave the UK market in November 2022.
The decision to sell the Grimsby operation came after the division recorded what CEO Bjarni Armannsson described as "colossal" losses  for 2022 (€18.2 million), driving the group's overall losses up to €10 million compared with an €8.8 million profit the year before.
The company produces battered white fish products as well as fish cakes and nuggets made from salmon at the Grimsby plant.
"The UK's performance has eroded the group profitability to the extent that the board no longer feels it's justifiable to continue," ISI said at the time.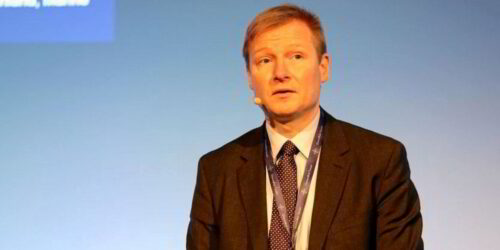 Explaining the financial conditions that forced the company's hand, after shelving the deal earlier this year, Armannsson cited the impact of high input costs, "especially in salmon," on the company's balance sheet.
"All this amplifies the reduced demand at high prices amongst European consumers, who have been heavily impacted by worsened economic conditions," he said.
These increased costs have led to unusually low margins and inventory write-offs, according to the ISI Q2 report, issued on Wednesday.
Group sales for 1H reached €222.3 million, a 7 percent increase from 1H 2022. However, Q2 sales saw a 7.6 percent decrease from the previous year.
ISI expansion grinds to a halt
Iceland Seafood International entered the retail market in Spain for the first time when it completed the acquisition of Spanish salmon smoker Ahumados Dominguez in 2021 for €12 million.
The Icelandic group, known best for whitefish, also has a strong salmon offering in Ireland.
In 2020, ISI snapped up specialist Irish smoked salmon company Carr & Sons in a deal worth around €6.5 million.
Espersen, which has significant sales in the UK retail market, has completed its due diligence for the acquisition, and the deal is expected to finalise the deal in September.
Espersen was founded in 1937 and is headquartered in Denmark. It supplies retail and foodservice customers around the world and has a strong presence in Europe, North America, and Asia.