Cooke Aquaculture has challenged the Atlantic Salmon Federation's methods, accusing them of prematurely culling salmon based on mere visual assessments.
Salmon producer Cooke Aquaculture has hit back against claims made by the Atlantic Salmon Federation (ASF) regarding salmon captured and killed by the conservation body in New Brunswick.
Last week, SalmonBusiness reported on ASF's claims to have discovered 46 farmed salmon in the Magaguadavic River since Aug. 1.
In a release on Tuesday Sep. 5, the conservation body linked the discovery of the fish to recent escape events from nearby Cooke sites at Davidson's Head and Long Pond near Grand Manan.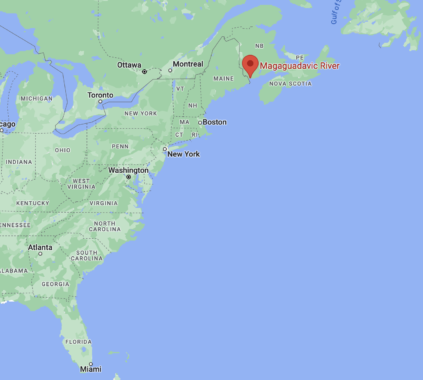 Biopsies carried out by ASF found that most of these fish are egg-bearing females, weighing between 2 to 22 pounds. The Cooke escapees, however, were reported to be in the 200-400g range, leaving the origin of these larger fish a mystery.
In a statement released to SalmonBusiness, Cooke Vice President Public Relations Joel Richardson pointed out that there have been tens of thousands of wild salmon released across the region for conservation purposes over the years, and that these could be mistaken for salmon of other origins.
"The inner Bay of Fundy population of Atlantic salmon is listed under the Species at Risk Act (SARA) as endangered. At this time of year there also are wild Atlantic salmon near New Brunswick's freshwater rivers preparing to spawn and no matter where located it is illegal to kill or capture them," wrote Richardson.
"ASF should not be killing Atlantic salmon they've captured in a river after attempting to simply visually identify its origin."
The Cooke exec further criticised the conservation body as "irresponsible" for claiming that farmed Atlantic salmon are cross bred with European Atlantic salmon for commercial traits.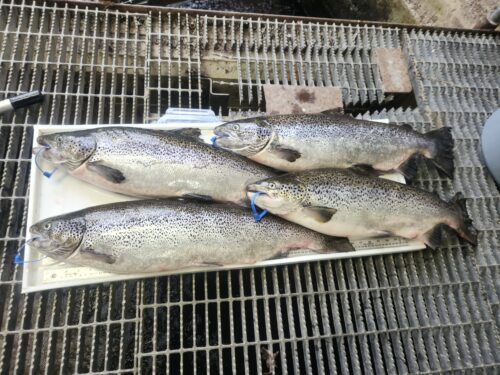 Cooke subsidiary Kelly Cove Salmon only uses native, non-genetically modified St. John River Atlantic salmon strain in its breeding program, according to the Cooke exec.
"We raise and care for our own broodstock, from which we selectively source our eggs for breeding," said Richardson.
"In fact, the ASF was involved in stocking rivers in the past and it is believed that mixed strains of Atlantic salmon were introduced to the province's waterways at that time," he added.
Susan Farquharson, Executive Director of the Atlantic Canada Fish Farmers Association, also expressed concerns over ASF's recent claims.
"Considering the many wild inner Bay of Fundy Atlantic salmon released over the years, it's surprising ASF is confident the 46 salmon found are from fish farms without genetic testing," she said.
She also criticised ASF's "headline-grabbing 'announcements'" as unhelpful for wild Atlantic salmon conservation efforts.
The ASF is a non-profit organisation dedicated to the conservation, protection, and restoration of wild Atlantic salmon and their ecosystems in North America. Founded in 1948, the federation's efforts are spread across seven regional councils in Canada and the United States.