This story is being updated
Residents have been cautioned to prepare for potentially "life-threatening" flooding conditions in the wake of Storm Babet. 
Storm Babet hit the UK on Thursday after sweeping in from the Atlantic, bringing with it heavy rainfall and causing extensive flooding in parts of the country.
Authorities in Scotland have issued urgent evacuation orders for residents of Brechin, just upstream from Mowi-owned trout farmer Dawnfresh's Kinnaird Mill trout farm on the banks of the river Esk.
The Met Office said heavy rain would continue across northern and eastern parts of Scotland overnight, with heavy showers elsewhere, spreading to most areas by dawn.
Emergency response measures are in full swing, with reports of emergency rest centres being swiftly established to provide refuge to affected individuals. Local councillors are conducting door-to-door visits to ensure the safety of those in the flood path.
"We continue to monitor the situation closely and the safety of our staff remains our priority," a spokesperson for Dawnfresh told SalmonBusiness.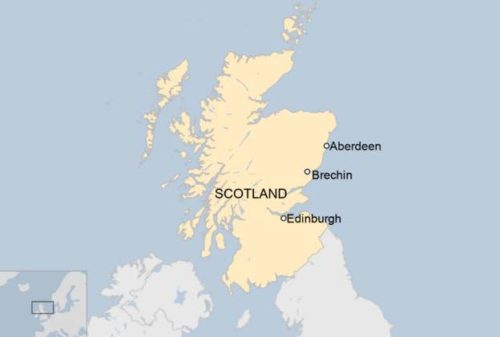 A severe flood warning is anticipated for the Brechin River South Esk area, as weather experts predict an onslaught of up to one foot of rain within a 24-hour period across the UK.
Eastern Scotland, including Brechin, is under a series of weather warnings, with a rare red warning in effect for "exceptional rainfall and impactful wind." The adverse weather conditions have placed approximately 360 properties in Brechin at risk, necessitating their evacuation.
The storm's near-record precipitation levels, combined with gusts of up to 70mph, could potentially leave some residents cut off from essential services for an extended period.
In February this year Dawnfresh's fish farms were acquired by Norwegian salmon farming giant Mowi in a deal overseen by administrators at FRP Advisory.
The deal, safeguarding some 67 jobs, included seven fish farms and five hatcheries, including Loch Awe, Loch Earn, Glen Devon, and Kinnaird near Brechin.