On Monday, Mowi announced that its branded chilled range would be expanding into Tesco, the UK's largest retailer. 
First launched in Sainsbury's in March, figures show that Mowi has enjoyed a strong start to life on UK shelves.
The move into Tesco is a major step forward for the salmon producer. Tesco is the third-largest retailer in the world measured by gross revenues and sales account for around one pound in every ten spent in UK shops.
The company's sales reached £27.3 billion in the six months to August 28 and profits soared by 107 per cent to £1.1 billion.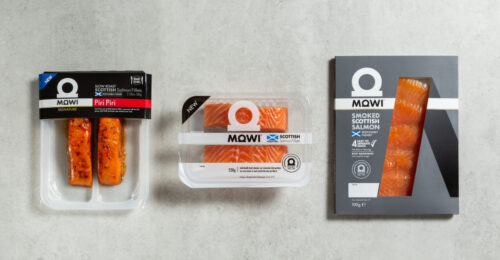 Loyalty
According to an article in The Grocer, Nectar loyalty card figures shared by the global seafood giant suggest the brand brought new shoppers to the retailer's fresh fish aisles and disrupted the existing offering there during its first 12 weeks on sale.
Separate Kantar data from March to May also showed Mowi now represented 10 per cent of Sainsbury's premium salmon value sales.
Between 24 March and 5 June, 53 per cent of Mowi's sales were incremental with 6 per cent of its consumers being completely new to Sainsbury's. Some 18 per cent were new to the fish category in the supermarket, and an additional 29 per cent boosted their frequency of purchase through buying into its range.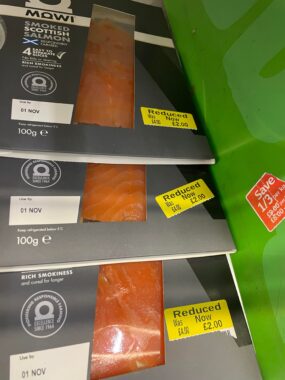 Making the switch
The remaining 47 per cent of sales were mostly down to consumers switching to the brand, with a further 12 per cent trading up to it.
Speaking about the Tesco relationship, Richard Barlow, National Account Manager said: "We are absolutely delighted that the Mowi range is available at Tesco. As the largest supermarket in the UK, it is great to take our premium range to so many shoppers. We are confident that our range will perform well, recruiting new consumers and continuing to drive category growth as we have witnessed since launching earlier this year."
Discounting
In November, the Mowi fresh fillets will be part of the 2 for £7 deal which Tesco is running across other meats too in over 880 stores during this promotion.
This kind of promotion has been relatively common across Sainsbury's, with a number of SalmonBusiness contributors sending in photographic evidence of the heavy discounting underway.