Wake up call: The salmon industry cannot afford another month of communications disasters.
Following a month of the most damaging revelations for the salmon industry, last week news broke of a push by Norway's Consumer Council to improve consumer confidence by increasing the information available to consumers at the point of sale.
In an interview with Norwegian broadcaster NRK, Consumer Council exec Inger Lise Blyverket called for changes to how farmed salmon is labelled.
"Both Norwegian salmon farmers and other food producers must realize that Norwegian consumers want to know more about the production conditions and about animal welfare," said Blyverket.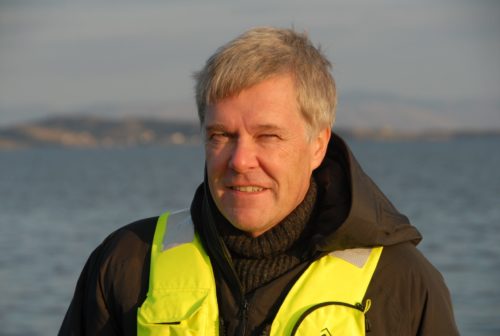 This should have been an easy win for the industry. This was a softball. The standard play from the PR handbook would be to acknowledge concerns, commit to change, and then wait.
Instead, Jon Arne Grøttum, the aquaculture director of Norwegian salmon producers trade body, Sjomat Norge (Seafood Norway) decided to have his say.
Disastrous interview
"Everything we surround ourselves with contains a lot of bacteria and viruses, it's everywhere, so it doesn't determine if the food is safe or not," Grøttum told NRK. "It is completely safe, and has no bearing on quality or food safety."
The interview left many in the industry shaking their heads in dismay.
"He basically said we don't need to worry because sick fish is safe to eat for humans," summarised one seething industry insider. "How can a whole industry depend on such incompetence?"
While the body charged with promoting Norwegian salmon to the world may not have understood the gravity of the situation, the country's largest grocery retailer, NorgesGruppen understood exactly the issue.
"We have clear expectations that animal welfare is taken care of by all our suppliers. It is absolutely fundamental, and it is something we assume for all our suppliers," Norgesgruppen Communication Manager Kine Søyland told NRK, in what was a clear shot across the bows for Leroy.
Within a few days, the salmon trade body had realised the error it had committed, and issued a press release trying to unpick some of the damage.
"Recently, the aquaculture industry has been in the spotlight due to very unfortunate individual incidents. We take this very seriously," wrote the organization.
"We are going to take the initiative to meet with the consumer authorities, the Seafood Council and the Norwegian Food Safety Authority to discuss how we can increase the information available to consumers about fish health and fish welfare in the Norwegian aquaculture industry," the organisation's CEO Geir Ove Ystmark was quoted as saying.
Too little too late
How can an industry worth billions and billions of dollars depend on an organization that appears to have so little message discipline at the very top.
The rest of Europe has looked on with envy as Norway has transformed salmon farming into a global colossus. The industry makes a major contribution to the country's exports and plays a vital role in the livelihoods of tens of thousands of people around the world.
Given its significance, it is imperative that bodies like Sjømat Norge operate at the highest level of professionalism, especially when it comes to communication. The recent acknowledgment of communication inadequacies is a cause for concern. It points to potential gaps in the organization's ability to represent the interests of its member companies effectively.
Effective communication is not merely about disseminating information; it's about building trust, engaging stakeholders, and ensuring that critical issues are addressed promptly and transparently.
The seafood industry faces a myriad of challenges, from regulatory complexities to environmental concerns and global market dynamics. In such a complex landscape, the role of an organization like Sjømat Norge is paramount. It should be a reliable advocate, a source of guidance, and a unifying force within the industry.
The admission of communication shortcomings should serve as a wakeup call. The salmon industry cannot afford to have its interests compromised due to communication lapses or perceived incompetence. The industry's future prosperity hinges not only on the quality of its products but also on the effectiveness of its advocacy and communication efforts.
Matthew Wilcox is editor of SalmonBusiness
Lessons from the collapse of a $40 billion industry: Eventually the red paint starts to stick