The Norwegian wellboat company, Intership, has ordered two vessels from Turkey ́s Sefine Shipyard.
The vessels are designed by Salt Ship Design and the shipbuilding contracts with Sefine have been facilitated by shipbroker MIL Shipping. These wellboats are specially developed to treat farmed salmon for lice and amoebic gill disease (AGD) using large quantities of fresh water produced onboard.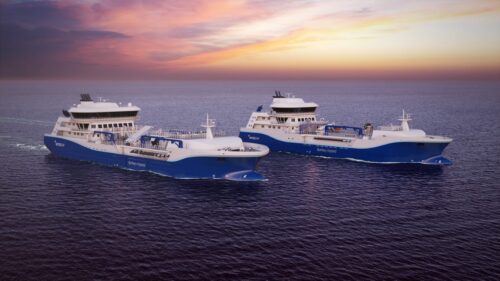 The vessels will have well capacities of 6 500 m3 and 4 000 m3 and, in addition to serving as ordinary well boats, they will, once delivered, be among the leading treatment assets in the industry. The vessels will have hybrid propulsion systems, including substantial battery power, which meet the highest environmental standards and are outfitted with cutting edge equipment. Both are due for delivery during Q3 2024, with the larger vessel contracted on a long term basis to a major salmon farming company.
Intership currently has another two vessels under construction at Spain's Zamakona yard, with the first one due for completion in Q3 2022 and the second in Q2 2023. Both these vessels are also contracted to salmon farmers from delivery.
The company stated that the two Sefine orders represent an investment of approximately NOK 1.2 billion (€117 million) and, combined with the Zamakona orders, the total investment is close to NOK 2 billion (€195 million).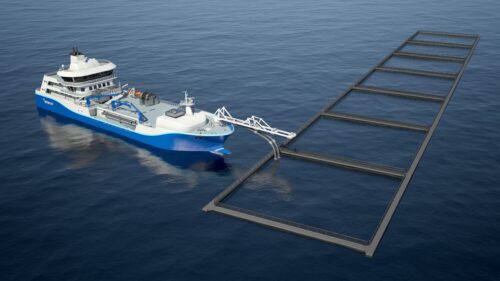 "These contracts are the result of a major team effort by the whole organisation, with Joar Gjerde, Håvard Grøntvedt and Benjamin Reite in the lead," says CEO Ole Peter Brandal. "This team has yet again demonstrated its ability to secure contracts in a highly competitive, international environment."
"Our fleet operates globally and these new investments will affirm our position as a global player with one of the most modern and advanced fleets in the world," Brandal added.