Farming in Norway accounted for 70 percent of the Mowi result.
A cheerful Mowi boss Ivan Vindheim was able to present the results for the second quarter at home in Bergen on Wednesday.
"We earned NOK 3.2 billion (€332 million), which is a new record by a clear margin. Most of you have caught on to the high salmon prices, in addition we have had a lot of volume, so we have done better than many others," Vindheim said in a poorly concealed address to competitor Lerøy.
Read also:  Close to 50 per cent contract share hampered Lerøy's price achievement
"Norway is the best in terms of cost, and then we have those who are the worst in terms of cost, and that is per se Canada," he continued.
Good summer
"It has been a bad summer for people, but a good summer for the salmon. We have lots with fish. And if you look at the value of Mowi, and break it down to market cap, farming is 90 percent, and the rest is ten percent."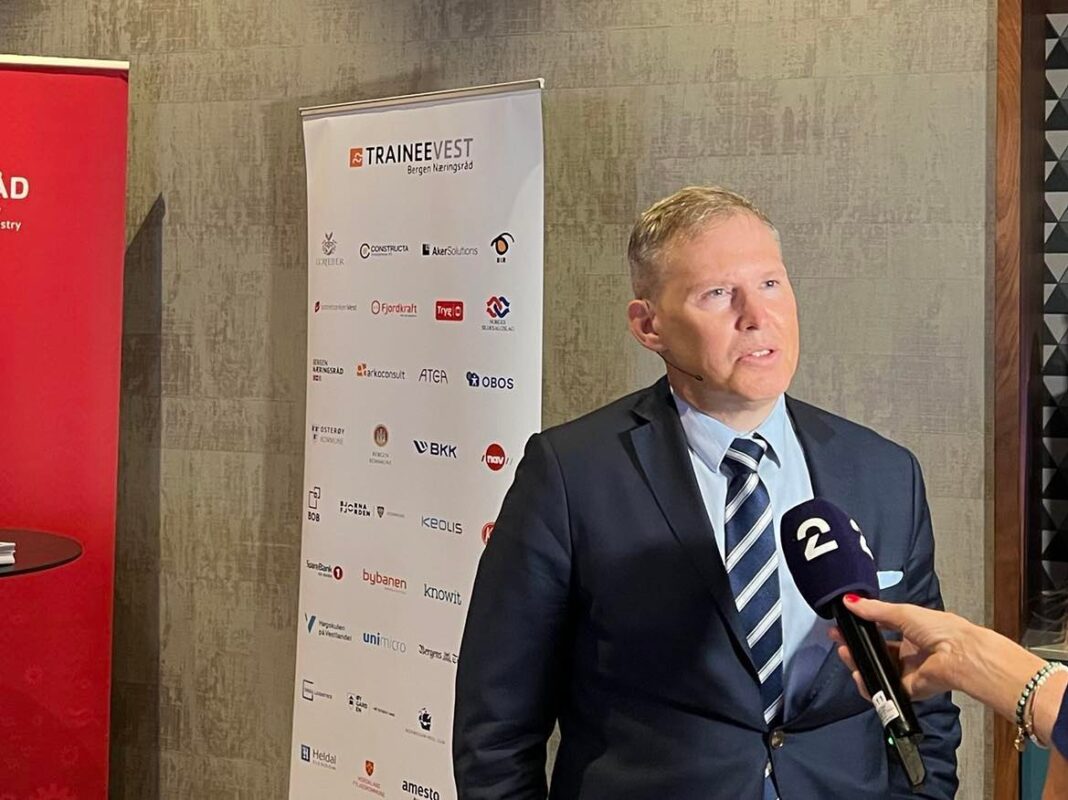 "We had 65 per cent in the spot market. and if you compare Mowi's figures with the others you will see that we are doing well. And that is important. When the price goes high, it is important to be there," Vindheim said.
"Norway delivers 70 percent of the result. Norway is important to us – this is where it all began, he said, adding that the company produces 260,000 tonnes in this country this year."
"Chile is a country that has struggled a lot with biology, but has actually been quite good in recent years. Not so good in the second quarter, due to the high proportion of contracts."
Read also: Mowi turns up €124 million in dividends after a record quarter
"Canada had a fantastic quarter, with 100 percent spot exposure. We slaughtered everything in Canada West, in Canada East we did not slaughter anything in the quarter," Vindheim said.
He makes no secret of the fact that farming in open cages is a demanding topic in the country, especially on the west coast.
"Canada West has been a hot potato, but we experience good support locally. The closer one gets to Vancouver, the better. But this is politics, and we don't know how this will end."
Spot
"The Faroe Islands did well. 100 percent spot exposure. We earned almost NOK 60 (€6.2) per kilo there," Vindheim said, adding "When I started in the industry, I was told that it was only possible to earn NOK five (€0.5) per kilo. It's been a while, and it's clear that it's hard to predict the future."
But Mowi is not just farming.
"Feed is a low-margin business. You build the facility and produce the feed. It is nowhere near the investments you see in farming. So although feed accounts for little of Mowi's earnings, feed has delivered in recent years – and that's important."
CFO Kristian Ellingsen can assure the 200 or so attendees at Scandic Flesland Hotel that Mowi's balance sheet is robust and can withstand a lot of beating.
"It is a solid balance sheet with an equity ratio, adjusted for covenants, of 57 per cent. We have increased tie-up in working capital due to customer receivables at high prices, higher capital tie-up on the biomass, higher feed prices and we have also built up a feed stock for the period ahead."
Investments
The company is investing €300 million this year, and by far the largest item is so-called fresh water investments.
"We want more and bigger smolt," Ellingsen explained.
Sustainability is a key word, also for the company's banks.
"We have 85 percent green financing, and the aim is to reach 100 per cent," Ellingsen said, adding that the loans are linked to sustainability certification.