The salmon price soared to record heights earlier this year, adding to an already challenging array of pressures on the salmon industry. However, throughout this, for JCS Fish demand has remained strong, as they adapted quickly to the situation.
"[The price] has been unprecedented. We have never seen anything like it. Traditionally we have procured a higher proportion on spot, supported by a smaller proportion on contract. Fortunately one of our strengths has always been our ability to adapt quickly. We are now taking a more balanced approach which is being well received," Jack Coulbeck, Commercial Manager at JCS Fish, said.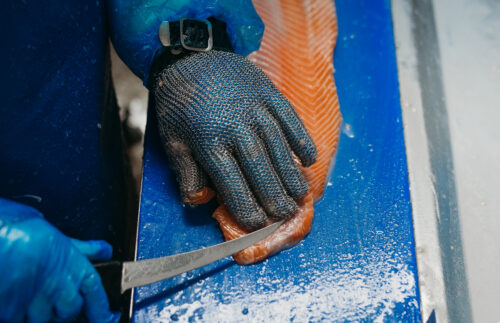 Costs soar across the board
It's not just the rising price of salmon that has put financial pressure on companies. With soaring inflation and energy prices spiking in the UK, businesses have been forced to pass on cost rises to customers.
"Transport, labour, packaging and energy have all increased. We have tried to absorb as much as we can, but naturally some of the cost had to be passed on" Coulbeck said.
However, JCS Fish believes that customers have been understanding of the situation, recognising it's not a choice but a necessary situation to allow companies to continue through this difficult period: "I think because our customers are seeing price increases across all their ingredients, those increases have a collaborative agreement."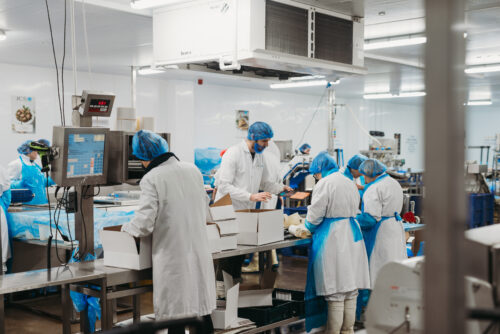 Demand grows despite price pressures
Although there have been reports that some businesses and customers in the UK are seeking out lower cost alternatives to salmon, as they tighten their belts, JCS Fish hasn't experienced this. "The demand for our products seems to be as high as ever, on the increase in fact," Coulbeck stated, fulfilling orders from local van sellers to big wholesalers.
Even with Brexit causing uncertainty for some, JCS Fish's operations haven't slowed down. While the company has had to do a "little bit more paperwork," it hasn't seen any real impact on its ability to supply customers in Ireland, France and the Netherlands.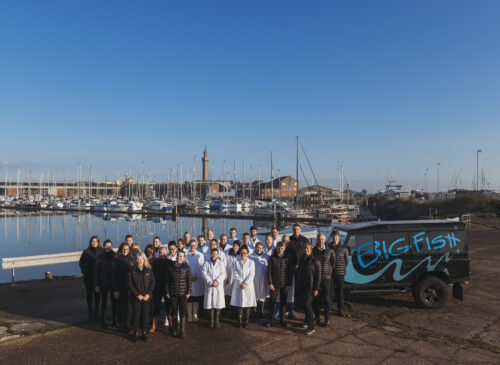 Adapting is everything
With the post-Covid recovery having just begun and businesses now being hit by rising energy costs, as well as a cost of living crisis ongoing, there has been some concern within the sector that some companies might struggle to survive through all of these pressures. However, instead of buckling, JCS Fish has embraced the need to adapt.
"I think the last 6 months have been very challenging for us all, but maintaining a collaborative and open approach is the best way to deal with it. Ultimately the buck stops with the end consumer, and if they start tightening their budgets then it will naturally start rolling back down the supply chain," Coulbeck explained.
Ethical practices are core
Sustainability has come under the spotlight in recent years, as companies move towards increasingly environmentally-friendly practices. From seeking to reduce energy consumption to having a dedicated Corporate Social Responsibility team, this is an area that JCS Fish takes seriously, adopting a "very focused approach" on how it can reduce its carbon footprint.
"Absolutely, it is the foundation of our business – we only source from either Global Gap or Organic accredited farms. It has a very positive affect on our relationships, particularly as the demand for sustainably sourced food is increasing from the end consumer," Coulbeck said.