The work of harvesting the PD-affected fish from LetSea's Nordland site is now underway. 
Processing vessel Norwegian Gannet arrived at aquaculture research centre LetSea's Ystøya site and started loading at 6am on Friday morning, the company announced later on LinkedIn.
The facility is thought to house approximately 900,000 salmon, equivalent to around 2,500 metric tons. Most of these fish weigh between two and three kilograms.
LetSea first contacted the Norwegian Food Safety Authority on September 19, following positive test results for PD conducted by the company itself.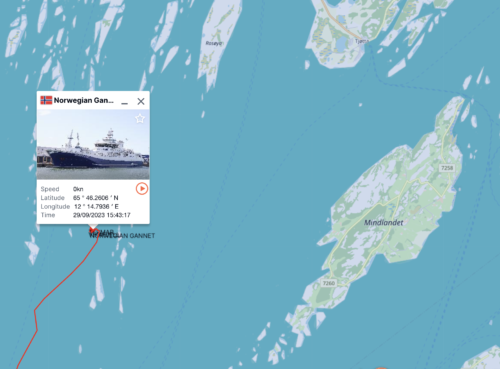 "We are very pleased that we are now in the process of emptying the site. In addition to this, we also have a bluff boat available for assistance. We are working around the clock to resolve this difficult situation in the best possible way," the company wrote.
"We thank everyone for the good efforts and cooperation during this phase, and hope that the weather gods stand by us."
Last week, the Norwegian Food Safety Authority, Mattilsynet, confirmed the suspicion of pancreatic disease at the site.
The authority has now imposed a quarantine on the facility and banned the movement of fish to curb potential spread of the disease.
PD is known to severely hamper fish growth, trigger high mortality rates, and make the affected fish more susceptible to other diseases. While the disease does not pose any risks to human health, it's crucial to prevent its spread to other facilities.
PD has been identified at isolated locations in Nordland in the past. The last reported case was in November 2016, which was successfully contained, preventing the infection from spreading to other facilities.