Farm still has adequate stock of feed, oxygen and other supplies.
Facilities owned by land-based char producer Matorka have been damaged in the recent eruption of volcanic activity that has rocked Iceland.
"All our staff are safe but due to last weekend's earthquakes, our fish farm situated just outside Grindavík sustained some damage, and current conditions remain challenging," wrote the company on LinkedIn on Wednesday.
"It has been quite an experience. Very disruptive to all of course," COO Maryke Musson told SalmonBusiness. "We have suffered quite some damage on the farm, but working extremely hard under challenging circumstances to offer our fish the best care possible."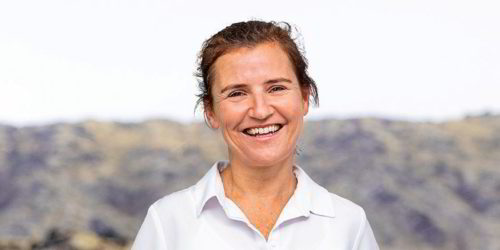 The Matorka CEO went on to express gratitude for all the offers of help and support.
"We are very grateful to our critical suppliers who continue to make sure that we have adequate stock of feed, oxygen and other supplies so that we can operate as effectively as possible," said Musson. "Electricity to our facility was luckily restored today – so we are making some progress. Feels a bit like being in a scary movie – but we are managing and tackling everything as best as we can."
The company has put strict access limits are in place for safety reasons while the production team continues the job of caring for the fish.
"It's crucial to ensure the well-being of these living creatures. Our focus remains on the well-being of our staff and also the welfare of our fish," the company wrote.
A stake in Matorka was acquired by Icelandic private equity firm in 2021, joining private equity firm Aqua-Spark which invested in the company in 2018.