Salmon farmer Multi X is bringing its products to the wider Chilean community.
The company said it has forged a partnership with a local supermarket chain in Coyhaique, the capital city of Aysén Region where it has a number of farms.
The new deal will add to the brick-and-mortar points of sale that Multi X already has locally with two other supermarket chains. The retailers offer the company's premium products in various formats, such as skinless fillet, cold smoked salmon loin and skinless frozen portions.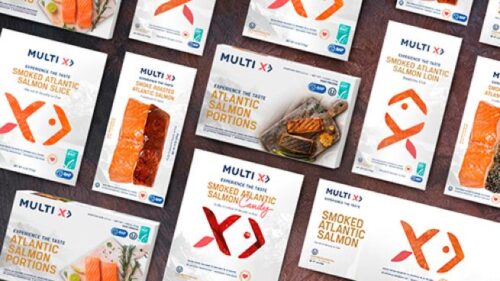 In January, Multi X launched a business-to-consumer e-commerce platform to offer its products in the Metropolitan and Los Lagos regions.
The initiatives are part of the salmon producer's strategy to strengthen the national market, which seeks to bring salmon from Chile to Chile.
"At Multi X we are working to bring high-quality premium products to the communities where we operate. We believe that it is important to make sustainable and quality products available to local consumers, which contribute to a healthier diet. That is why we are adding new partners and we hope to continue expanding this network to other regions, with stores that promote local products," said Cecilia Rojas, Multi X National Market Manager.
Multi X recently became Chile's first salmon producer to raise salmon on insect meal.