A protest which included environmental groups, and global celebrities, has slammed what it claimed is the catastrophic failure of the Icelandic government to regulate the country's salmon farming industry. 
A wave of outrage washed over the Icelandic capital of Reykjavik on Saturday as 3,000 people, almost one percent of the population of the island nation, gathered in protest against the salmon farming industry.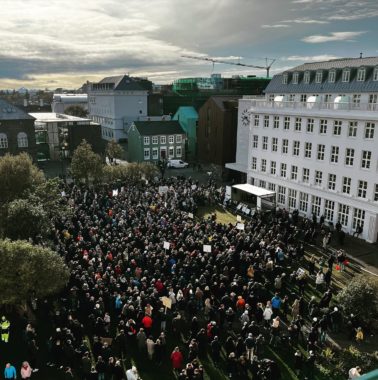 Aquaculture has come under increasing scrutiny in recent months following an escape of 3,500 fish from Mowi-owned Arctic Fish's site in the Westfjords. 
Mowi's rival, SalMar, the world's second largest salmon farmer, also holds major investments in Iceland through Arnarlax, the largest salmon producer in Iceland.
The gathering, which included environmental groups, and global celebrities, was there to protest what it claimed was the catastrophic failure of safety and environmental protection promises made by the salmon farming industry.
At the receiving end of much of the discontent was Minister of the Environment Guðlaugur Þór Þórðarson, who was criticised for his silence in the face of the rapid expansion of the industry in Iceland in recent years.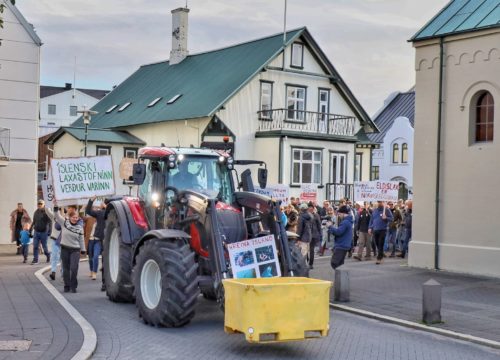 Salmon farming  in Iceland has grown more than tenfold since 2014, from under 4,000 metric tons to 45,000 tons by 2021.
"The regulatory framework for this industry, like any other, must be established in a way that ensures it does not harm our natural environment," Þórðarson told the crowd, pledging corrective measures in response to the escape.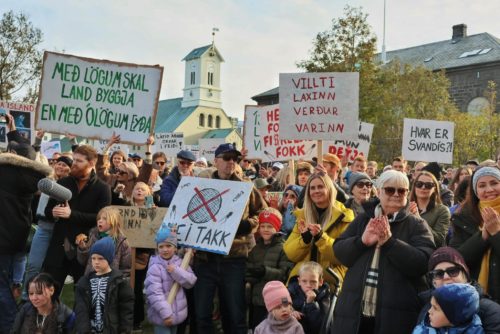 The protest amplified calls for stringent regulations on the salmon farming industry and an outright ban on open sea pens, with protestors spotlighting what they claimed is the catastrophic impact on biodiversity and ecosystems that aquaculture represent.
Last week, the Icelandic government unveiled new plans for substatial changes in the way salmon farming is regulated in the country. Whether this will be enough to calm the fury of the nation's protestors is yet to be seen. 
One company per fjord: Government sets out plan to transform Iceland's aquaculture industry