Most of the fish at the affected site weigh between two and three kilograms, equating to 2,500 metric tons of biomass. 
A salmon farming site belonging to Norwegian aquaculture research centre LetSea, located in Alstahaug municipality, Nordland, is currently suspected of an outbreak of pancreas disease (PD).
The Norwegian Food Safety Authority conducted an inspection of the site on Wednesday, an inside source revealed to Norwegian aquaculture news service iLaks.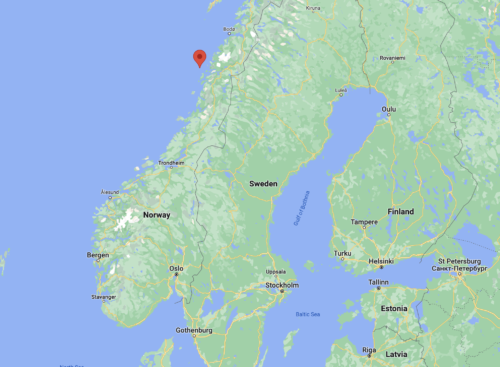 PD is a viral disease in farmed Atlantic salmon and rainbow trout. It's caused by the salmonid alphavirus (SAV).
PD affects the heart, skeletal muscles, and pancreas of the fish, leading to reduced growth, increased mortality, and significant economic losses in the aquaculture industry. Symptoms may include lethargy, swimming disorders, and heart and skeletal muscle inflammation.
While pancreatic disease is common in the middle of Norway. The government are looking to prevent the spread of the disease further north.
The facility is thought to house approximately 900,000 salmon, equivalent to around 2,500 metric tons. Most of these fish weigh between two and three kilograms.
The fish at the facility have exhibited concerning symptoms for the past month, including loss of appetite and erratic behavior. "The fish is clinically ill," the source told iLaks. The Norwegian Food Safety Authority is set to decide the course of action this Friday.
Given the facility's central location, there's a considerable risk of the disease spreading.
When asked if the entire site would undergo a culling operation, the source responded, "Most likely, along with certain remediation measures. A consensus between the Norwegian Food Safety Authority and LetSea needs to be reached."
Already, arrangements are being made with the harvest boat "Norwegian Gannet" to manage the removal of the affected fish.
According to Marine Traffic data, "Norwegian Gannet" arrived in Nordfjord on Wednesday evening.
"It is a dire situation, with significant potential for the disease to spread," the source told iLaks, further noting the intensity of the ongoing efforts: "Many are working through the night to address this."