It's only a matter of weeks until the Christmas trading season begins, and problems with covid, staff shortages and transport in the UK are yet to be resolved. 
In the budget last week, UK chancellor Rishi Sunak announced a 50 per cent discount on business rates for companies in retail, hospitality and leisure.
But will this be enough to help struggling businesses? Covid-19 cases in the UK rose steadily throughout October, supply chain delays are commonplace and restaurants in London are said to be unable to open on weekends due to staff shortages. Newspapers are reporting possible turkey shortages, while farms and slaughterhouses also continue to struggle with staff.
To add insult to injury, Heinz has released a special edition, Christmas Dinner in a tin, a soup containing turkey, Brussel sprouts, stuffing, toast potatoes, gravy and cranberry sauce. Come 25 December, is this what we will all be sitting down to instead of smoked salmon and turkey?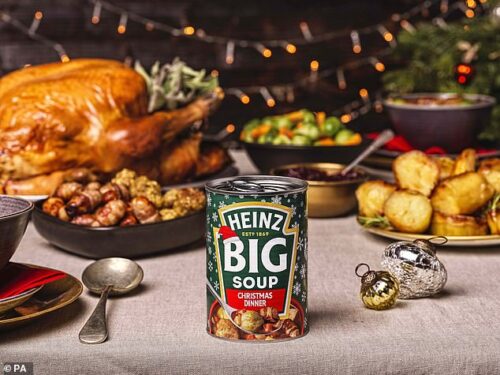 Sensationalism
Speaking to a member of the marketing team from fish processor JCS in Grimsby, it is clear that to some extent this sensationalism is misplaced.
"Business is going very well. I think the demand has been much higher for this time of year than usual."
"The restaurants and caterers, they're reporting much better sales. They're also forecasting to have a much better Christmas than they anticipated. So that's good news for us."
On its website, the company is advertising for salmon filleters and trimmers, bandsaw operators and headers.
These shortages are forcing the company to adapt. "We've recently implemented a new shift and overtime pattern to meet demand. We're fortunate to have such an accommodating and flexible team."
It's a theme that Patrick Salmon of Alfred Enderby in Grimsby picks up on. "We're okay. But Labour generally in the industry is very poor, very short. And lots of people are complaining that they're really struggling. Even basic labour, factory workers, are becoming a problem. Filleters are a real problem. They're highly skilled, and that's become a major issue."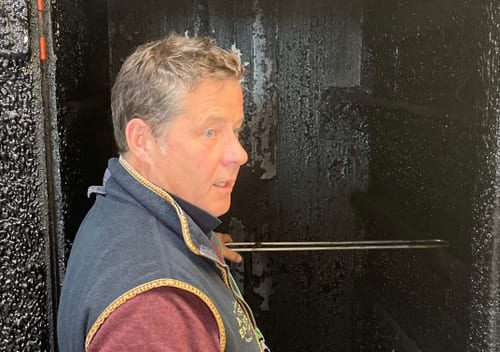 Job openings in the UK is at a record high
The situation looks as though it will only get worse. According to business newspaper, City AM, a recent survey showed that the number of job openings in the UK is at a record high.
The survey of more than 6,000 adults suggests that almost seven in ten employees would feel confident looking for a new job in the next couple of months, as skilled staff look to cash in on unprecedented staff shortages.
Victoria Short, CEO of Randstad UK who carried out the survey, said: "A lot of people who wanted to quit just hadn't and they led to a deluge of resignations. Another factor is burnout."
"Some teams have been running too hot for too long. The pandemic has changed how some people think about life, work, and what they want out of both.  It's made people step back and rethink their lives.  Covid has reminded them that life is too short – and the number of vacancies means that not only do they want to change one of the key aspects of their life – their jobs – they can."
Delivery
Another boutique business, The Skye Smokehouse is also reporting issues. Owner John Corfield told SalmonBusiness, "We're not seeing as many Christmas events this year. I think because of Covid and there is a lot of cost involved in travelling. We're going to try and concentrate online."
But online sales are also vulnerable. The surge in demand for Christmas deliveries expected in the coming weeks means some companies will struggle to make sure purchases arrive as swiftly as consumers have come to expect. The Independent is reporting that this may mean the suspension of next day delivery services.
"Where I live postage is quite challenging. I live on the Isle of Skye, so posting things can be more tricky in terms of getting things chilled across the country."