Russia is set to launch the production of feed for fish and pets in the southern region of Astrakhan later in 2022, with the plant already under construction in the Lotus Special Economic Zone. The site will be used to provide fish feed for the entire Russian market.
The framework of the production site is already visible, with an estimated 100 people working at the facility every day, having completed roughly 35-40 percent of the project, according to Lotosgtrk.
"Fish feed in the Russian Federation is produced in small quantities, mainly bought abroad. But taking into account the current situation, it becomes strategically important to produce these products in the Russian Federation," said Sergey Milushkin, General Director of the Lotos SEZ, said.
Read also: Norway closes borders and ports to Russian ships
The project could face some challenges, as about 60 percent of the equipment being used on the project has been imported from Denmark, according to the company behind the construction. It's not confirmed how Russia will proceed with the building, as it becomes increasingly isolated amid the Ukraine conflict. Russian counterparts are ready to step in to support the building, according to officials working on the project, although they didn't specify any particular nations or companies.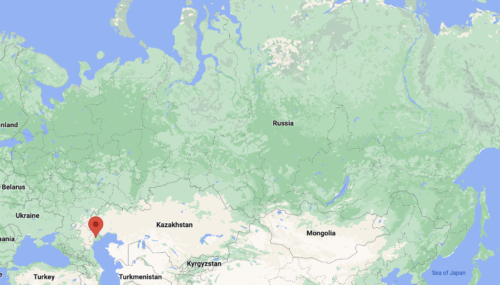 The first line of the plant is set to enter operation before the end of 2022, with 25,000 tons of products per year due to be produced there. When the second stage launches in the future, that volume is set to double. The plant will be run around the clock to meet demand in the region and throughout Russia.
Read also: Russia seeks a replacement for Scandinavian salmon feed
The construction of the plan comes as Russia struggles to import the necessary feed required to supply fish farmers in the country. On 7 May, Norway will close its borders to Russian goods transport and its ports for Russian ships. This means that the transport of fish feed, from Cargill and Skretting's factories in northern Norway, carried out by the cargo ship "Aleksander Gusev", will be stopped.
In 2021, Russia imported 170,000 tonnes of salmon feed from Norway, Denmark, and Finland. The domestic production of salmon feed that year stood at 20,000 tonnes.
SalmonBusiness reached out to the company working on the plant to clarify which fish farmers will be supplied with feed from the plant and whether salmon feed is set to be produced but has not yet received a reply.