Has the lack of technical expertise on the board come back to haunt Atlantic Sapphire?
Atlantic Sapphire, the Florida-based salmon farming company, has raised NOK 5.9 billion ($673 million) to construct a massive aquaculture facility outside Miami.
However, having only completed the first of three construction phases, its equity value on the Oslo Stock Exchange has been significantly reduced to a modest NOK 642 million ($61 million).
Facing dwindling funds, investment banks DNB Markets and Arctic Securities are gauging investor interest for additional capital.
In its first decade, the company has relied heavily on outside engineering and construction know how.
If all planned phases proceed, construction is expected to be completed by 2031, signalling eight more years of construction.
Yet, there's concern as no member of the executive team has a formal engineering education or hands-on experience in the field.
On Wednesday, Norwegian salmon news service iLaks used satellite imagery to show how the company solved the problem caused by a failure of the facility's integrated cooling system when an "essential pipe" collapsed under the concrete foundations of the plant.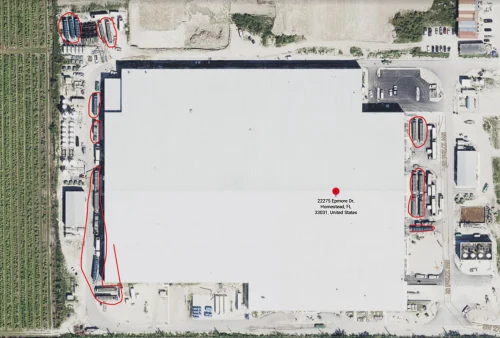 The solution was to hire a number of mobile cooling systems and "connect these to each individual RAS system, bypass the entire piping and connect directly to the heat exchangers on each system", to use the words of CEO Johan E. Andreassen.
To outsiders, this jury-rigged arrangement gives more than a hint of Heath Robinson. And results have shown it has not been an entirely satisfactory solution for the fish in the tanks either.
To reiterate, this is a highly technical project and yet no one in the group management has training as an engineer or even practical experience with engineering work.
In fact the board holds very few formal qualifications at all.
Formal qualifications?
Founder Johan E. Andreassen and his cousin COO Jon-Birger Løvik started out as fishermen, catching wrasse for the cleaner fish industry, before getting into salmon farming in 2000.
On the team, Svein Taklo, Chief Development and Infrastructure Officer, holds a bachelor's degree in Safety and Maintenance. Meanwhile, American Ryan Rubino, Director of Farm Operations is an armed forces veteran.
Despite having no board members with an engineering background, Andreassen is confident in their technical team and their collaboration with Hazen & Sawyer, a water purification specialist.
The company boasts involvement in projects worth over $5 billion, but hasn't worked on a major aquaculture facility before.
Andreassen defended the qualifications of his team to iLaks, citing Taklo's significant experience in the marine sector, including leadership roles at the world's second-largest cruise line operator, Royal Caribbean Group.
"We have many people in the company with a technical and electrical background. The technical team is large, and we also use large external engineering firms. In sum, many millions are spent on engineering work," says Andreassen told iLaks.
It makes little sense to look at education in Norway 35 years ago, according to Andreassen.
"Taklo has worked with projects and equipment that are significantly larger and more complex than Atlantic Sapphire, with responsibility for enormous sums of money," he said.
Downsizing?
As of the end of last year, Atlantic Sapphire had 177 employees.
Despite reports of a significant downsizing in March, Andreassen denied halving their staff.
"It is not true that we have dismissed half of our personnel. We carried out a process in the spring where we dismissed around 30 employees which was the result of a thorough examination of how we are organised and what types of people we need in the various positions in the company," he said.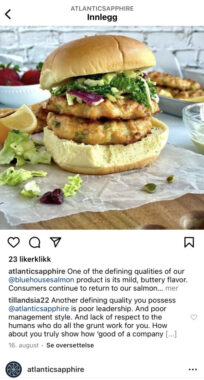 Nevertheless, attacks from former employees continue on social media platforms continue.