In the spring of 2020, it was announced that the start-up company Quality Salmon would build Europe's largest land-based fish farm, which would cost between 170 and 200 million euros. Quality Salmon plans to produce 100,000 tonnes of salmon annually on an industrial site in the western Swedish municipality of Sotenäs.
The RAS technology for the plant will be supplied by Israeli company AquaMaof. The plan was originally to start the groundwork during 2021, with production starting in 2023. But there have been significant delays in these plans.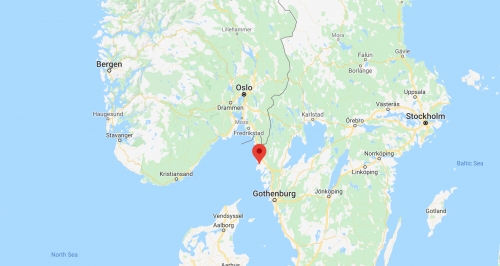 Quality Salmon has announced a number of strategic letters of intent, with companies such as Vattenfall, Sekkingstad, BioMar and Siemens.
The Swedish Enforcement Agency now reports that Quality Salmon lacks assets and has millions in debt.
Blakk
"What we have come to during the investigation is that there are no assets that the Enforcement Officer can turn into cash. Neither machines, equipment nor money in bank accounts or the like," said Andreas Lindvall Wiktorsson at the Swedish Enforcement Agency to P4 Väst.
The company has a total debt of just over 3.2 million Swedish kroner and no assets to recover.
"Now their future is in the hands of the creditors, if they want to file for bankruptcy," said Andreas Lindvall Wiktorsson.
P4 Väst has not succeeded in getting hold of chairman of the board Roy Høiås in Quality Salmon for comment on the matter.
To SalmonBusiness, however, Høiås denies that the company is in trouble.
"It is probably a one-sided article without us having been involved in it. The accounts were delivered late, because a signature was missing," said Høiås.
Project
"Otherwise, Quality Salmon is a project company that will drive a large project in Sweden. There are no employees and based on the participation of the industry partners' resources and capital, including slaughterhouse and RAS supplier, waste water producer and so on. Those who participate are companies such as Siemens, Uponor, Vattenfall. The project has been run as a project organization, and this has been overloaded. Unfortunately, we have received some payments that have gone a bit far, but the partners are contributing now. We have a clear roadmap, so we expect to submit an application in April. That's the plan. All industry partners are involved in the work," he emphasized.
"We would like to be without that mistake with the latest payments. Liquidity in the project is asynchronous. SEK 37 million (€4 million) has already been spent on the project, and the industry partners have invested and committed a further SEK 22 million (€2 million) to the project.
Høiås certainly rejects the drama as it is presented in the Swedish media.
Production
"There is an attitude in Sweden that when the Enforcement Officer is involved, it is the knock at the door. We do not recognise ourselves as we are presented in the press in Sweden. All partners are working to ensure that the financial situation is in place. It was a surprising angle, and not something we have commented on until now. That is the reality for us," he said.
"There has been skeptical presentation in the media in Sweden. Much of it is related to the fact that there is little understanding of the industry in Sweden. This is a new industry in Sweden so allowances must be made for education and training. We know from Norway, within land-based farms, that it is demanding to get everything in place, said Høiås.
However, he does not deny that the company's financial position has been poorly followed up.
"All partners have an agreement to pay in and cover the costs as they come. We have been heavily burdened with covid, half the staff is down with covid, but there has been too poor follow-up of the financial. And we have taken action," said Høiås, before he added: "And then it is not the right amount either. The exact amount is SEK 1.5 million."